Safes are a big part of home security and it's important to ensure that things like guns, ammunition and other important items are up and away from children and anyone that might be coming in and out of the home. Safes are terribly expensive, however, especially when you purchase them brand new from the store. There are plenty of great safes out there that are not being used anymore and that have been refurbished that will serve your purpose for a fraction of the price.
What Is a Refurbished or Reconditioned Safe?
A refurbished or reconditioned safe is one that was previously used and owned by another person or company and that has been fully redone. These safes are cleaned from top to bottom, any repairs that need to be made are completed, and the locking mechanism is also checked for any issues. A refurbished safe is much like a refurbished electronic. It once belonged to someone else, and now it has been fully troubleshot and restored so that it is as close to new as possible.
These safes are a fantastic option if you are not interested in paying full price for a new safe that has never been used. A refurbished safe does just that same job as a new safe. The main difference is that you can save a great deal of money by purchasing a refurbished safe instead of a new one. Buying a safe that has been reconditioned is also a great way to help lessen our impact on the environment. By buying these safes that have been reconditioned, you can keep them out of the landfill.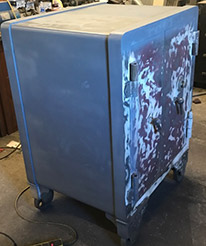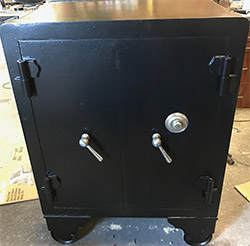 Why Buy Refurbished Safes?
There are plenty of places where you can find refurbished safes for sale and reconditioned safes for sale. Buying this way saves you money, the issues have been fully taken care of, and you may even be able to find safe styles that are no longer in production. Safes that are older may come in colors, sizes and styles that you prefer that are no longer for sale in newer safes.
Older safes are also often made of heavier material and may be better made than their newer counterparts. You can find some wonderful safes that are going to be cheaper, still great quality, and that are going to be a great addition to your home. If you have been worried you may not be able to afford a great safe, a refurbished one may be the way to go.